TIO Yacht Exhaust Systems
TIO Yacht Exhaust Systems specialises in the design and supply of both dry and water injected yacht exhaust systems. Our  team of experts are professionals in yacht exhaust solutions: we have designed and manufactured exhaust systems in all kind of sizes and layouts and for an infinite range of yachts. TIO Yacht Exhaust Systems is a 100% sister company of TIO BV Netherlands. TIO BV – since 1934 – is a leading manufacturer of industrial silencers and exhaust systems. Our broad range of products is supplied to an international clientele active in energy, industry and marine & offshore markets. Both engineering and manufacturing are done on one location in the Netherlands on just 10km from the Port of Rotterdam.
The yachting market is a continuously moving and innovating, ultimate grade market. To optimise our performance in this market even more and driven by a constantly growing number of satisfied clients, we have decided to found TIO Yacht Exhaust Systems end 2015. With a very long marine history – TIO BV started in the 'old harbour' in Rotterdam and our production department used to build yachts 90 years ago – the marine and yachting applications have a special place in our exhaust hearts. In this special market we consider experience, engineering excellence and reliable partnership of the highest importance. Already from the early beginnings until nowadays we supply our exhaust silencers and systems to the best, some even royal, superyacht shipyards. The market is our best reference!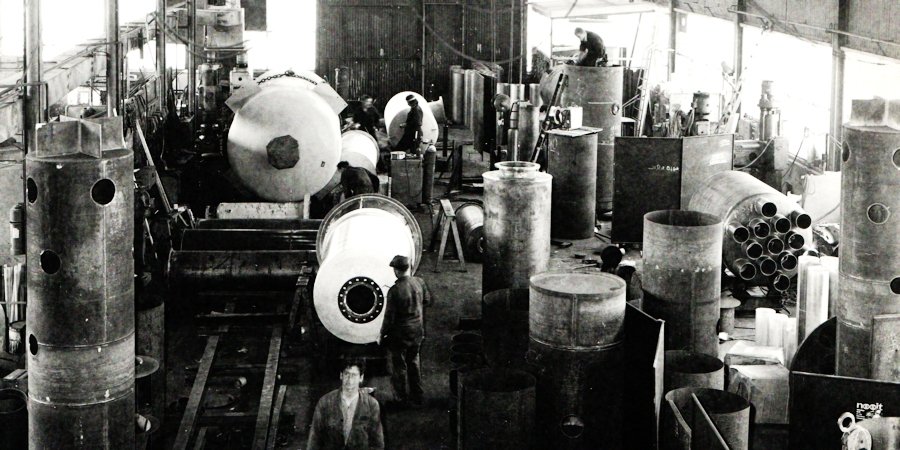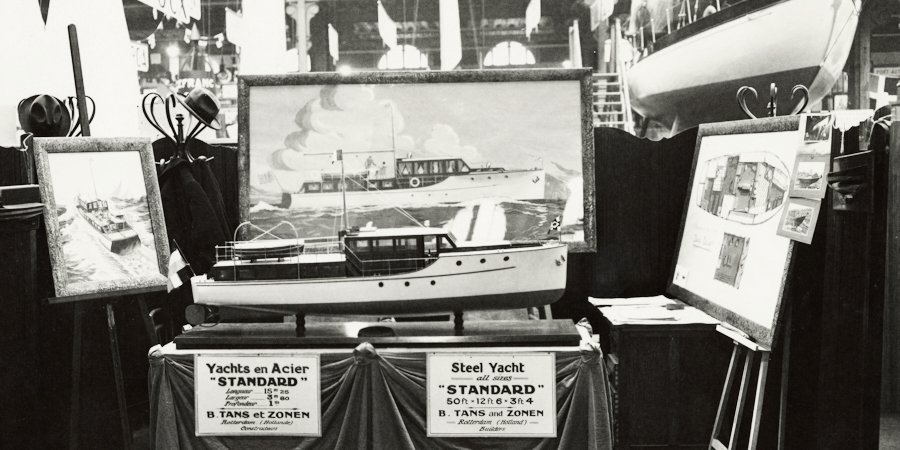 Production facilities
We have our own production facility in the Netherlands thus any TIO yacht exhaust system is a Made in Holland product. With 82 years experience and knowledge in steel construction and silencer manufacturing our modern shop and crew are extremely qualified to manufacture your yacht exhaust system. We have a large stock in raw materials S235, P265, SS304, SS316, SS904L and Corten, which enables us to realise very short deliverytimes when required. Our 2 HD cuttingmachines, our shear, bend and rollingmachines, and last but not least our EN and ASME certified welders are ready for your job!
We have the capacity to manufacture any silencer in any shape from app. Ø50 to Ø4000mm up to 20.000mm length and 20 tons weight per item. Our service is not limited to the manufacturing and supply of silencers, we can supply full scope exhaust systems including ducts, special shapes and Y-pieces, SCR s,  catalysts, vibration mounts, etcetera.  Next to the manufacturing itself we can supply a broad range of additional facilities like noise measurements, NDE, pressuretests and we have an in-house SS pickling area and a paint cabin.
Values and mission
We are committed to engineering excellence combined with the TIO 'Fit for Purpose' approach: we design, manufacture and supply the exact right silencer, on the exact right time, meeting all your specific needs, regardless of shape, size or complexity, from a cylindrical to a box-type silencer, from a single component to a turn-key delivery including all required accessories. Acoustical excellence, client and company continuity, service and quality are leading, making us the best exhaust system supplier!
We combine the above with awareness for sustainability on all levels of our organisation. The environment and sustainability are key items in both our acoustic specialism and our organisation. During the last years we managed to dramatically decrease our energy comsumption and waste material flow with at the same time a huge improvement of our work environment. With our expertise we are keen to contribute to a 'silent' world that takes responsibility for the next generations.
Our mission is not to become the most sustainable company in the world. However, we want to find sustainable and durable solutions for all daily internal and external company questions with respect for man, environment and community. Since the end of 2010, TIO BV is an Envirometer company.